Your Dream Retirement
is Possible
With over 45 years of combined experience, we have the expertise to help you turn that dream into a reality.

Evaluate

Plan
Receive a custom strategy to help you reach your unique retirement goals.
"The Retirement Race: Retirement Planning Concepts for the Race to and Through Retirement"
In THE RETIREMENT RACE, Thomas Michael Rauchegger shares his years of financial planning and retirement planning experience to help get you to the retirement finish line
In THE RETIREMENT RACE, you will learn:
Strategies to plan and save for retirement
How to build a strong financial estate
Risk-adjusted investing to combat volatile markets
The importance of income planning in retirement
Tax-reduction investment strategies
How to find the right financial professional for you
...AND MUCH MORE
ARE YOU READY TO BEGIN YOUR RETIREMENT RACE?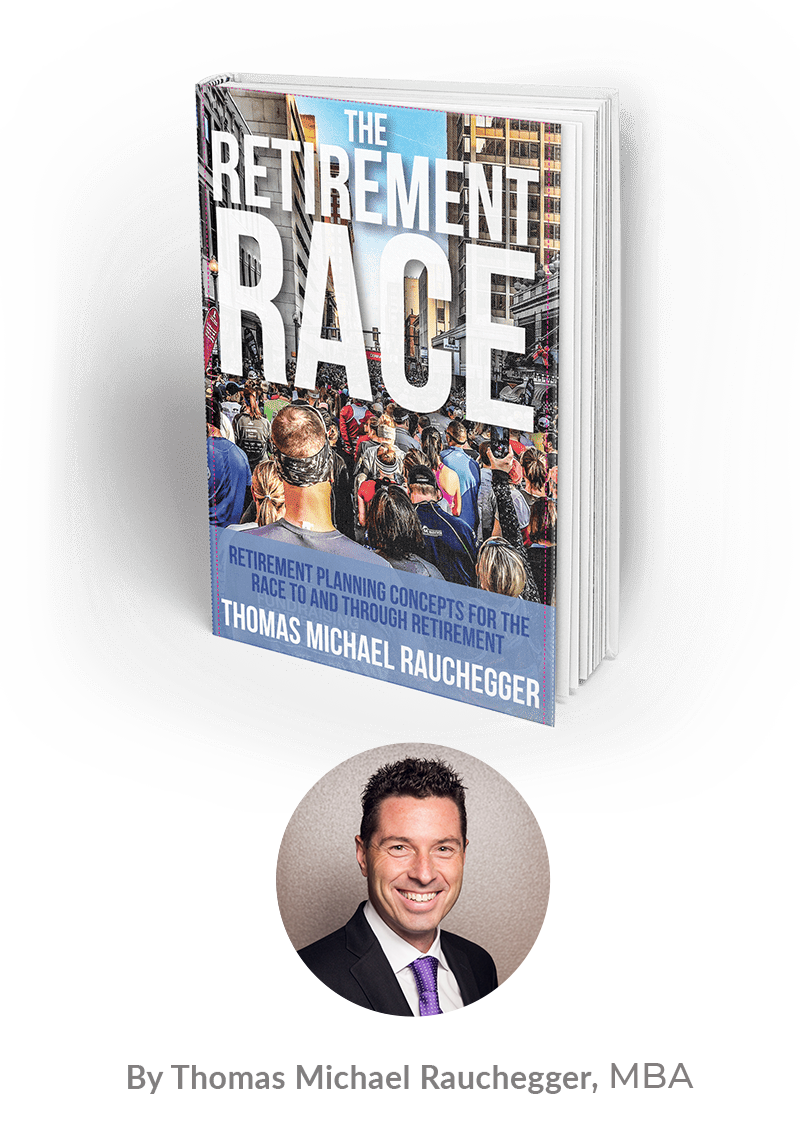 Understanding Market Corrections
Check out this instant download for the key financial challenges that can make — or break — your income plan in retirement:
Why you should care about market corrections

How carriers and policies are regulated

What happens when something goes awry