"The Retirement Race: Retirement Planning Concepts for the Race to and Through Retirement"
By Thomas Michael Rauchegger, MBA
YOU ARE IN A RACE, BUT IT IS NOT A SPRINT. IT IS A MARATHON. THE MOST IMPORTANT FACTOR IS WHETHER YOU FINISH THE RACE. LOOKING AROUND AT THE OTHER RACERS CAN BREAK YOUR CONCENTRATION AND TRIP YOU UP, AND YOU ARE AIMING FOR YOUR PERSONAL BEST.
Retirement is much the same — your financial race is about the planning, preparation, your performance over time, and individual goals. And, like a race, there are several factors that can affect the outcome.
In THE RETIREMENT RACE, Thomas Michael Rauchegger shares his years of financial planning and retirement planning experience to help get you to the retirement finish line.
In THE RETIREMENT RACE, you will learn:
Strategies to plan and save for retirement
How to build a strong financial estate
Risk-adjusted investing to combat volatile markets
The importance of income planning in retirement
Tax-reduction investment strategies
How to find the right financial professional for you
...AND MUCH MORE!
ARE YOU READY TO BEGIN YOUR RETIREMENT RACE?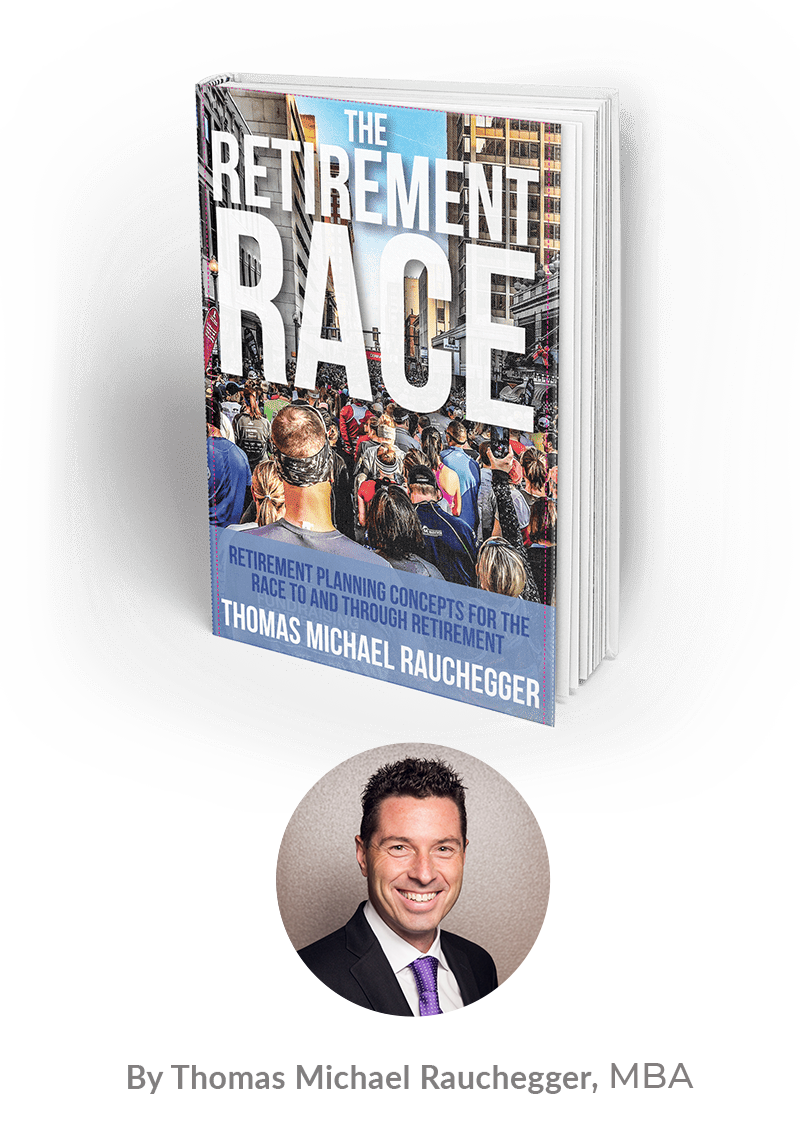 The office is buzzing with the upcoming release of Tom's book "The Retirement Race". We will keep you updated on the book's release date. Until then enjoy this interview with Tom about the book.
Ready to Take The Next Step?
Contact us today for more information about how our team and services can help you enjoy a comfortable and confident retirement.